Mercedes-Benz S600 Sedan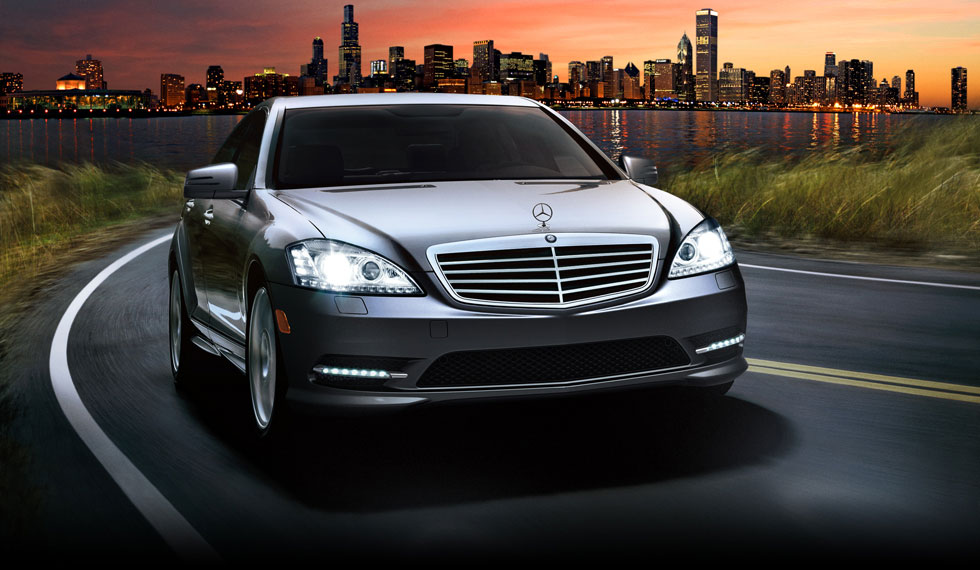 Starting at $158,050
- 510-hp 5.5L V12 engine
- 5-speed auto transmission
- 12/19 mpg (city/highway)
- 2WD (rear)
- Seats 5 adults
- 16.4 cu. ft. trunk capacity

Overview
The 2011 S600 Sedan
Engineering. Elegance. Eminence. In the superlative S600 Sedan, they all come together to create a vehicle simultaneously capable of undeniable grace and authoritative power. Exquisite in every sense, it´s a vehicle no other luxury sedan can touch. Not just because it comes standard with virtually every state-of-the-art feature offered by Mercedes-Benz, but because you´ve got to catch up to it first.
- 510-horsepower 5.5-liter twin-turbo V-12
- Exclusive leather interior
- New Bang & Olufsen BeoSound aud

Exterior
Visionary styling
A moving vision of power and prestige, the 2011 S600 stands above the crowd with a authoritative grille featuring a double-slat motif, staggered-width 19-inch wheels, and an exclusive chrome-highlighted rear bumper integrating dual exhaust tips. Its timelessly modern profile is complemented by windswept side mirrors with integrated LED turn indicators, while chrome trim strips extending from bumper to bumper accentuate the long wheelbase. At the rear, wraparound LED taillamps highlight the broad S-Class stance and deliver a dazzling nighttime presence.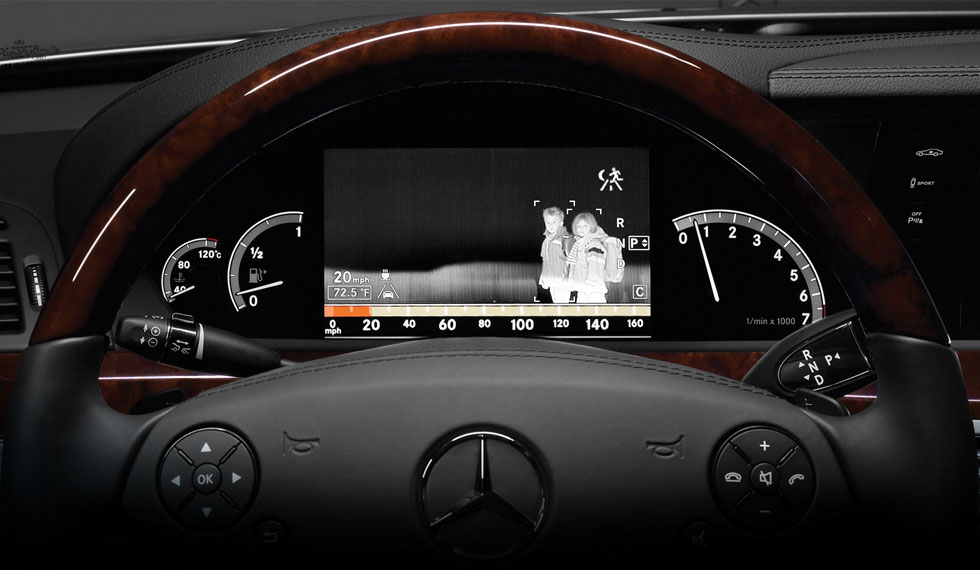 Interior
Exclusive leather interior
Smooth, glove-soft semi-aniline Premium leather is selected and fitted by hand to the seats, side bolsters and head restraints. Contrasting stitching, a richly soft Alcantara headliner, and extensive use of hand-polished Brown Poplar wood creates a truly majestic environment. Burl Walnut wood may be ordered as a no-charge option.
Panorama Sunroof
Offering both front- and rear-seat passengers sweeping skyward views, this fully functional glass sunroof features a front panel that can either tilt up for ventilation or slide over the rear panel for an open-air feeling. Dual interior power shades allow occupants to adjust the amount of sunlight entering the cabin.
Power front seats with memory
Intuitive, seat-shaped controls help you and your front passenger find your ideal seating positions with 12-way power adjustment, plus multicontour adjustment of the lumbar, shoulder and side supports. A memory system for each front seat recalls three stored seat positions with the touch of a button. The driver-seat memory also includes the power steering column and side mirror positions.

Optional Equipment
SPLITVIEW front-seat entertainment system (Optional Equipment)
An exclusive breakthrough in video technology allows the 8-inch high-resolution in-dash LCD screen to show two different displays to the driver and front passenger. So while the driver continues to enjoy all the functionality of the standard COMAND system, including audio, navigation and easy control of vehicle settings, the passenger can watch a DVD movie using the standard in-dash player, wireless remote and wireless headphones.

Safety
Bi-Xenon headlamps with Active Curve Illumination
Bi-Xenon headlamps help deliver greater visibility than halogen headlamps because their brighter, whiter light is much closer to natural daylight. Active Curve Illumination helps you see better into corners at night, swiveling the headlamps as you steer to increase usable illumination by up to 90% over conventional fixed headlamps.
Multilink suspension
The 4-wheel independent multilink suspension is key to the exceptional poise and control of the S-Class. The 5-arm rear multilink design, a Mercedes-Benz innovation, controls rear-wheel movement with outstanding precision. For more precise and predictable handling, the front suspension and steering gear are mounted to the body structure via a rigid subframe.
10-way Airbag protection
An advanced system of 8 air bags offers 10-way occupant protection. Dual two-stage front air bags, front and rear side-impact air bags, and window curtain air bags for both seating rows are standard
SmartKey
The SmartKey remote control integrates remote door locks and trunk opener, a removable valet key, and a remote panic alarm. You may selectively unlock only the driver's door and fuel filler, or all doors plus the trunk and fuel filler.
Rear View Camera
This innovative driver-assistance feature helps you to see directly behind your vehicle when reversing. Shift into Reverse, and a wide-angle camera mounted in the rear displays a live view of what's behind the vehicle on the COMAND screen in the dashboard. Active parking guidelines on the screen help you back into a parking space
Performance
5.5 liter twin-turbo V-12 engine
The numbers only tell part of the story: 12 cylinders, 510 hp, 612 lb-ft of peak torque from 1,800-3,500 rpm, and 0-60 mph in just 4.5 seconds. The rest you have to feel for yourself. Staggering acceleration and low-end torque stems from two advanced, compact turbochargers, which nearly eliminate "turbo lag." Two liquid-to-air intercoolers further intensify combustion for seemingly endless thrust at any rpm. And with high-strength components like a diecast block, it's both seamlessly smooth and stunningly strong.
Dual-mode 5-speed automatic with Touch Shift
The proven and acclaimed 5-speed automatic is designed to handle the massive torque output by the twin-turbo V-12. The transmission is also driver-adaptive, monitoring your driving style and adjusting its shift points to match. The Touch Shift feature offers you the enjoyment and involvement of manual-style shifting anytime you want it. Additionally, the transmission offers selectable Sport and Comfort modes, independent of the vehicle´s AIRMATIC suspension settings. And Touch Shift technology allows more active drivers to upshift and downshift using the standard, steering-wheel-mounted shift paddles.
Shift paddles
A pair of paddles strategically positioned behind the upper steering-wheel spokes allows you to manually upshift and downshift the 7-speed transmission with just a flick of your fingers.
Torque Vectoring Brake
Standard Torque Vectoring Brake technology provides additional control and precision during cornering, thanks to targeted rear-wheel braking. More specifically, anytime the vehicle´s Electronic Stability Program (ESP®) detects understeer, it signals the Torque Vectoring Brake to compensate by momentarily slowing down whichever rear wheel is on the inside of the turn. By temporarily shifting torque distribution in favor of the outside wheel, this causes the vehicle to gently pivot putting it on a line of travel, or vector, better suited to the turn.

Photos and Videos